Boost Your Vocabulary: Uncover and Remember High-Frequency Words with Ease
Maximize Your Vocabulary, Focus on High-Frequency Words Used in Daily Life, Learn and Apply Them in and Out ofWozi.
How Wozi Works in 3 Simple Steps
Effortlessly Discover and Learn High-Impact Words like Magic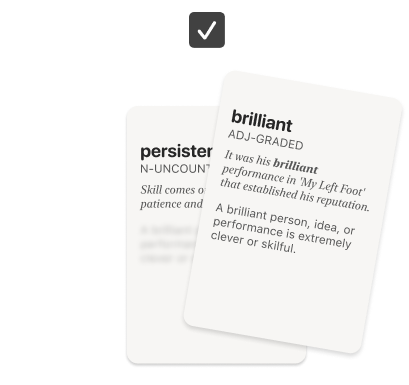 #1 Learn from your responses
Wozi assesses your vocabulary based on your responses to words.
#2 High-frequency words focus
Wozi targets words with high usage frequency, that you may not know yet.
#3 Repetition for mastery
Wozi presents unfamiliar words at the optimal time for repetition, so you can remember and use them daily.
Community
Wozi on the Internet